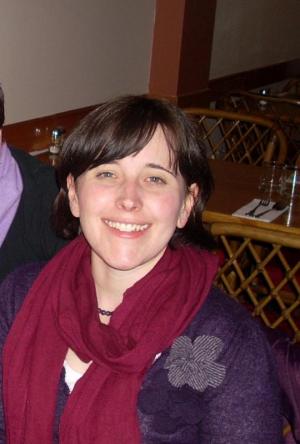 "How well I remember Pete Woodcock's daily wake-up call over the tannoy at that very first MYC at Camp Clayton :-) How lovely that Pete will be back in Tasmania again. I know that I and many others made the decision to really go on with the Lord during those years at university in Hobart, very much in part due to Pete's work with FOCUS (now University Fellowship of Christians) and the way that he pointed us to the Lord Jesus and encouraged us to love and study God's Word!"
Frances Wayman graduated in 2000 with BA Hons in Philosophy. She now works for the University of Oxford as a Policy Officer.
She is very involved with the university student work at her church (St Ebbe's) which she thinks is also in part of having been so well discipled at FOCUS all those years ago and seeing the value of student work.